Started in 1985 with our core business as Movers and Packers we now have diversified into various facets like Bulk Industrial transportation, Heavy Machinery and Over Dimensional Cargo (ODC), Fruits and Perishable movements, Office Relocations, Car Transportation and of course Home Relocation that we do with utmost care.
Bulk Industrial transportation –We move thousands of tonnes of raw and finished materials across India on a monthly basis as Full Truck Load as well as Part Load and are empanelled with Top Jewel Companies like Kajaria Ceramics, Somany Tiles, Kohinoor Rice, Jindal Steel, Bhushan Industries, Spicejet Airlines, RMG Polymers and many many more to transport their products on a daily basis while attaining 100% success deadline both in placing the vehicle on time to ensuring that the material is also delivered on time to the end consumer.
Heavy Machinery and Over Dimensional Cargo (ODC)– We feel pride in stating that we have successfully moved ODCs from remote locations to various parts of the country with the help of our expert team and using customized solutions and platform trucks for the safe conveyance of over dimensional, heavy and bulky cargo. Over Dimensional Cargo Movement are always handled with complete and careful coordination keeping in mind project schedules as well as all other aspects and possibilities available. We also offer heavy vehicles, open-platform trucks, cranes, beavers, hippos, taurus, specialized heavy lift forklifts, and the necessary equipment to secure them.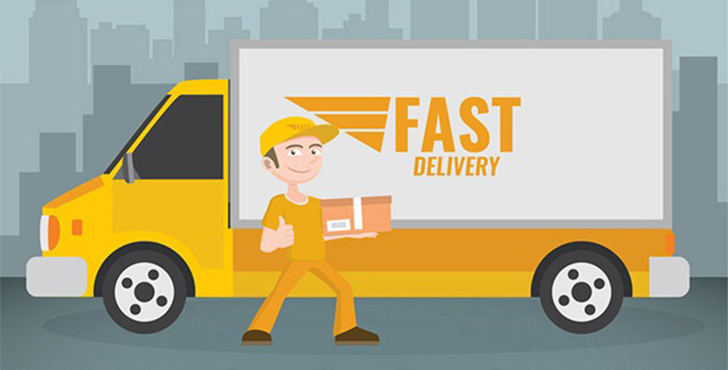 Fruits and Perishable Goods Movements – Fruits and perishable food items have to be transported with utmost speed and accuracy. Being perishable in nature there can not be any slippages in commitments of placing trucks for loading as well as delivering the goods to the end customer within specified timelines. For this we have specialised team that takes care of the customers needs as well as coordinates with the truck drivers and identifies their real time location through GPS.
Apples / Plums from Shimla Jammu are transported across India to far away places like Assam and Kerala through our trucks. Similarly Potatoes from Agra are also transported through us with the same care and speed. Traders and Growers have developed a dependency on our services and we take pride in serving them season to season through our offices in Shimla, Jammu , Delhi and Agra.
Office Relocation – Whenever you have a need to shift your ever-growing business or office to a new and better address remember us to move your assets and equipment along. We have expertise and experience in moving whole office infrastructure including furniture, cabinets, servers, air conditioning plants, fixed machinery and anything and everything that needs to be moved. We plan these moves in such a manner that there is minimum downtime for your business. Step by step movement is planned so that your work does not get affected and you continue with your business as if nothing had happened at all!!
Car Transportation – We transport cars inter city through special car carriers and have trained drivers who can drive the latest and costliest of cars easily. The cars after they are loaded in the containers are secured by their wheels to the truck platform to ensure there is zero movement of the car while in transit. The containers have hydraulic ramps so that the cars can be loaded and offloaded easily. We offer you the confidence and experience of more than 3 decades of car transportation that your set of wheels are in the right hands and promise to deliver them to you in the exact condition that it was handed over to us.
Home Relocation – This is one line of business that is very close to our hearts as this is what we started NKR Group with. Home Relocations we have truly mastered considering our vintage in this industry and shifting more than 34000 homes and still counting ahead.. No home shifting is a challenge for us and every move we undertake we do it with the same precision and planning as if it was our first move. Be it a 1 BHK flat or a 10 BHK bungalow the movement is charted and organised in such a manner that the family does not feel the stress and everything that is required from disassembling to assembling is done by expert movers of NKR. We have people and staff who have been associated with us for more than 25 years and Yes their experience matters and we pass that benefit down to our customers.