Home Relocation

Relocation is not easy and it can be an emotionally and physically taxing experience. Whether it is moving into a new home 3,000 K.M away or moving offices across the state, a move requires great energy, thought and care. At NKR we think empathetically and act strategically to ensure the entire relocation process is handled with care and efficiency. As a market leader in move management, we are committed to providing customized service and impeccable care to ensure each step of the relocation process is carried out to the highest standard of quality. With a history of assisting in over 34,000 moves across the country, we strive to meet the dynamic needs of the Indian community of movers, recognizing their deepest concerns and providing solutions that matter. With our experienced workforce of staff we ensure that each and every move is handled with utmost precision, care and detail.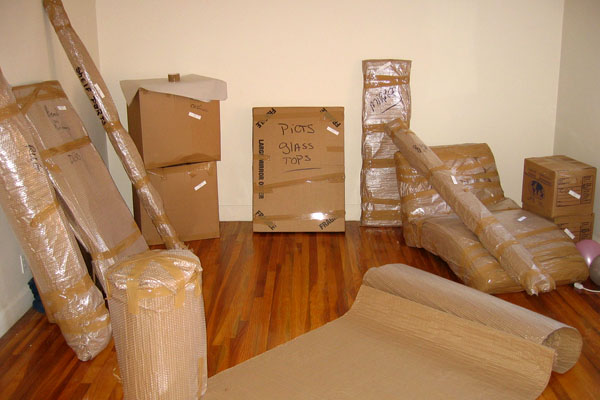 Our comprehensive service offerings include Domestic Relocations, Commercial Move Management Services, Office Shifts, Hospitality Logistics, Fine Art Handling and Storage Solutions. Established in 1985 and headquartered in Delhi, India, and with a strong network we can extend our services through the deep rooted relationships we have developed with each of our partners throughout the years. Our state of the art processes and distinctive services allow us to remain the first choice amongst families and corporates. As a trusted move management specialist, we offer effective business solutions to our individual and corporate clientele and help enhance productivity in their new environment. Trust us for doing the same thing over and over again for the last 4 Decades
How We Move Your Home
PRE MOVE SURVEY : Our move consultant will meet you personally, understand all requirements and resolve queries with respect to your move and custom related process. Every move is special and every person has special needs. We CARE for those needs.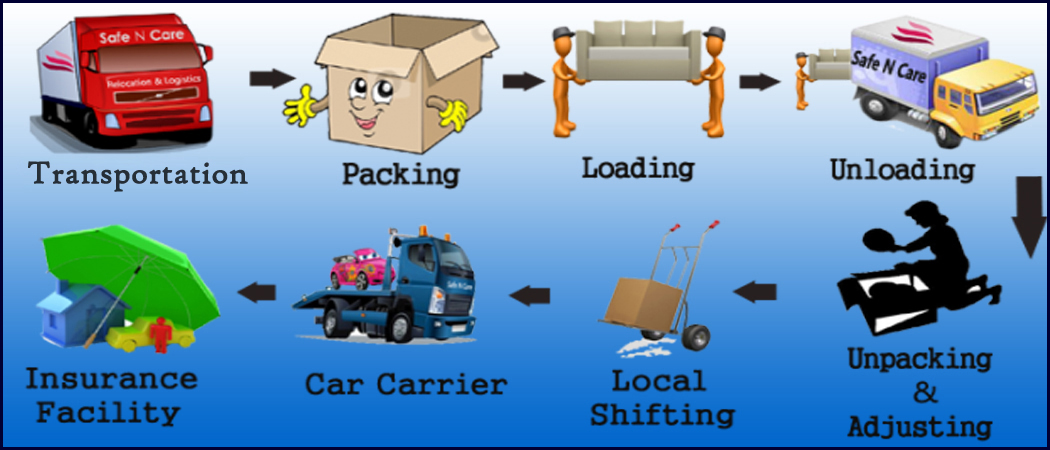 PACKING : Experience the joy of moving with our specialized and trained packing crew who have been on board with us for the last 25-30 years, A team that will ensure safe and hassle free relocation. The supervisor will prepare a list for you, listing the package contents for ease of unloading and unpacking. We are well trained with respect to handling of fragile and delicate items and ISO certification benchmarks our quality.
CUSTOMER SERVICE : We have a dedicated customer service team for door to door relocation and are available at all times to answer your queries. You can reach us 24 x 7 to assist you in your entire moving process. You can also track your shipment online, our customer service team will guide and keep you posted at each step.
LOADING & UNLOADING: Loading & Unloading of the goods will take place under the guidance of skilled workers who will make sure that safety of the goods remains intact during this process.
UNPACKING: Once the goods have reached the destination safely, our experts would unpack them. They can also rearrange the goods at your new house, if you desire so.
INSURANCE: We understand how stressful moving can be... One of the ways we can help is by offering to arrange comprehensive transit insurance. Transit Insurance is important – don't cut corners here! Talk with your consultant, ask questions, and understand why insurance is needed.
MOVING WITHIN INDIA:NKR Group with its presence in all prominent cities in India, makes your shifting to a new home an enjoyable experience. We always will have someone accompany your goods from one city to other, hence giving you timely updates. We look after both local and domestic moves, it could be any place in India and we will get you there!